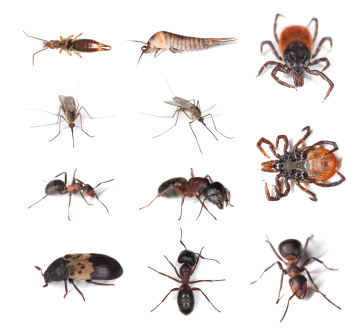 When our professionally trained technician arrives for the first time at your home they will draw a graph of your home. Notes specific to your home will be listed so that all future service visits will comply with your custom designed treatment methods. Every home is unique in one way or another and we at Avalon Exterminating Inc. wants to make sure that we treat it that way. To find out how we can apply our Signature Service to your home, just give us a call and we'll give you the details. Our Signature Service professional will come out and discuss a plan that will fit your needs.
Pest Control Solution & Termite Control Treatments:
* Ants
* Roaches
* Spiders
* Silverfish
* Scorpions
* Moths
* Fleas (house & lawn)
* Etc.
Lawn Pest Services:
* Ants
* Grub Worms
* Chinch Bugs
* Fleas/Ticks
* Fire Ants
Termite Services:
* Subterranean Termites
* Superior Bait System
* Pretreats on new construction
* Conventional liquid treatments
* Bora-Care service treatment of seal plates
* Lifetime warranty available
* Wood-destroying insects reports for purchase or sale of property
Each individual Avalon Employee is professionally trained, licensed, insured and state Certified. Avalon's only objective is to provide you and your family/business with the safest, most responsible and economical solutions to all your termite and pest control needs.